10/03/2016
- New Squad tracksuits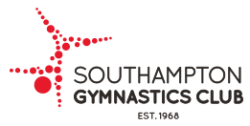 Exciting news - The Squad Club tracksuits have arrived!
The club tracksuit is only available to gymnasts within the Tumbling Squad, Acro Club Squad and Acro Elite Squad, as well as to the coaches that coach within these sessions.
All of the our coaches are very pleased with the final product and we are sure you will feel the same.