16/02/2016
- Easter Holiday Activities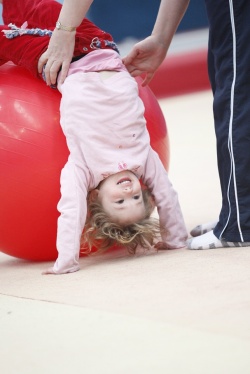 HOLIDAY CAMPS (5+ years)
Are you looking for fun activities for the Easter Holidays?
Here at Southampton Gymnastics Club, we are running Easter Camps for children aged 5+. The holiday classes are a great way for children to participate in fun gymnastics, activities, games, trampolining and fun in the foam pit.
WHEN: Wednesday 30th March to Friday 8th April. Camps will run Wednesdays, Thursdays and Fridays
TIMES: 9.30am – 3.30pm. Half days, early drop off and late pick up also available.
PRICES: Start from £18 for a full day. Club member receive discounted rates.
FAMILY FUN (0 – 5 years)
Something for the whole family!
Family Fun is for the whole family - aimed at children under 5, but older siblings welcome! This will be an unstructured open play session for children to explore the gym apparatus with their parent/carer.
WHEN: Fridays, 1st and 8th of April
TIMES: 1-2pm or 2-3pm
PRICES: £5 per child
If you are interested in any of our holiday activities, please click here to download a booking form. Once completed, please return to the club office or email it to admin@sotongym.co.uk along with the payment.
If you have any questions please contact us at admin@sotongym.co.uk or 02380 529952.