17/03/2020
- GOLD FOR SOUTHAMPTON GYMABILITY!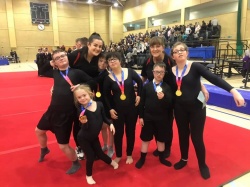 Gold for Southampton Gymability 
Well what a day! These guys absolutely smashed it out of the park and they really showed everyone what they are made of, finishing with a score of 24.6!!
The first competition of many for this promising team, and we as coaches are incredibly proud!