23/06/2017
- Club Championships 2017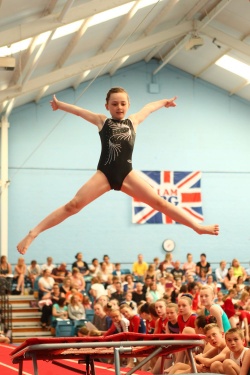 Club Championships 2017
On Sunday 11th June we held our 2017 annual Club Championships. We had over 170 gymnasts take part competing in floor, vault and trampette. We also had a disability floor category, Rhythmic competition, and our Acro Development gymnasts competed their floor routines as well.
For many of our gymnasts this was the first time they had competed to an audience as well as at our dedicated facility in Redbridge. We would like to say a huge well done to all the gymnasts, and of course their coaches who dedicate a lot of time in the lead up to the competition as well as one the day.
Full results can be found here: Morning Competition & Afternoon Competition.