17/03/2016
- Hampshire Sports Awards 2016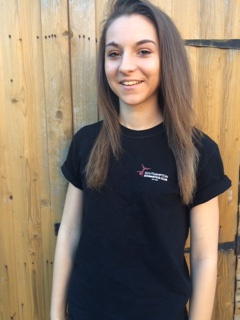 SOUTHAMPTON GYMNASTICS CLUB'S JENNIE BOWLES IS SHORTLISTED FOR THE HAMPSHIRE SPORTS AWARDS
We are pleased to announce that our young leader and coach, Jennie Bowles has been shortlisted for 'Young Volunteer of the Year' award for the Hampshire and Isle of Wight Sports Awards.
Jennie was a talented and valued gymnast at Southampton Gymnastics Club, but unfortunately last year Jennie had to give up the sport due to injury. Jennie has had numerous operations on her knee and was told she was no longer allowed to continue training, which was devastating news.
Jennie loves the sport and asked if she was able to stay at Southampton Gym Club offering to volunteer within the club. Jennie's enthusiasm within the classes is fantastic, she is excellent with all the gymnasts ranging for 18 months to 12 years. Jennie volunteered 4 days a week, and has recently become qualified as a Core Proficiency Coach. Jennie is hoping to attend a Level 1 coaching course, later in the year.
The Sports Awards evening is being held at Southampton Football club this evening, Thursday 17th March. Good Luck Jennie from everyone at Southampton Gym Club.