19/10/2015
- Bucks Open - Results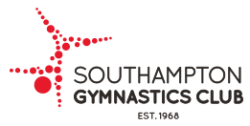 Bucks Open
It was a very early Sunday morning on the 18th of October and Southampton gymnasts from Tumbling, Acro Club & Elite Squad were on route to the Bucks Open held at Milton Keynes. A great day with fantastic results, please see below.
Acro results
Grade 2 Pairs 
Olivia & Grace 1st 
Piers & Lilly 3rd
Grade 3 Pairs 
Finlay & Louella 1st 
Grace & Chloe 3rd
Grade 3 Groups
Lowri, Charlotte & Lowri 1st
Grade 2 Groups
Charlotte Pippa & Jesse 3rd
Kendre Chloe & Amelia 4th
Grade 4 Pairs
Sam & Lucy 1st 
Ben & Jack 2nd
Mia & Rebecca 3rd
Hannah & Electra 4th
Grade 4 Groups
Jessica, Rhiannon & Ella 1st
Grade 5 Pairs 
Ellie & Emma 1st
11-16 Pairs
Stephanie & Toula 1st
12-18/13-19 Pairs
Jack & Alex 1st
Heather & Mia 2nd
Tumble Results
Club 2: 7-8 years 
Georgie Russell 1st
Pyrena Heath 2nd
Millie Gunn 3rd
Alla-Mae Ford 4th
Club 2: 9-11 years
Sapphire Runnalls 5th
Holly Butler 6th
Club 3: 8-10 years 
Darcie Goodman 4th
National 1: 11-12 years 
Sophie Erskine 4th
National 3 
Maddison Gillingham 4th
National 4 13+ 
Lucy Hull 1st
National 5: 10-12 years
Lacie Jones1st
F.I.G 11-12 
Charlie Goodwin 3rd
F.I.G
Emily Fisher 1st
A huge well done to all who took part fantastic performances and results that reflect all the hard work and dedication put in by everyone involved.